The Safari Tent is a famous and popular glamping tent, loved by tourists and glamping resort owners all over the world, especially in tropical and subtropical regions. Safari Tent comes from the classic wall tent, is simple in structure, and quick to install; its spacious interior without poles is easy to furnish and decorate into a hotel-standard guest room.
Before and after every glamping project, we actively collect the requirements and feedback from our valued customers, and we continuously improve and innovate our safari tent products. Now we have developed and launched 12 Safari Tents in 6 series. We hope it can meet your safari tent needs in the glamping business.
Jumei Glamping is a leading safari tent manufacturer in China. We are committed to offering you safari tents in various sizes and designs to meet your changing needs, allowing you to easily build your glamping site, resort, or Airbnb business.
Key Specifications and Features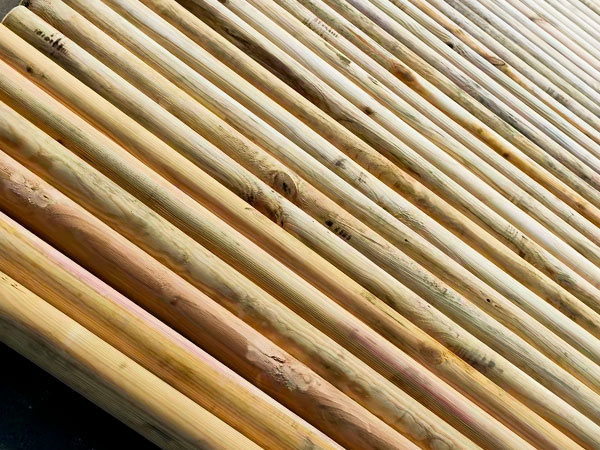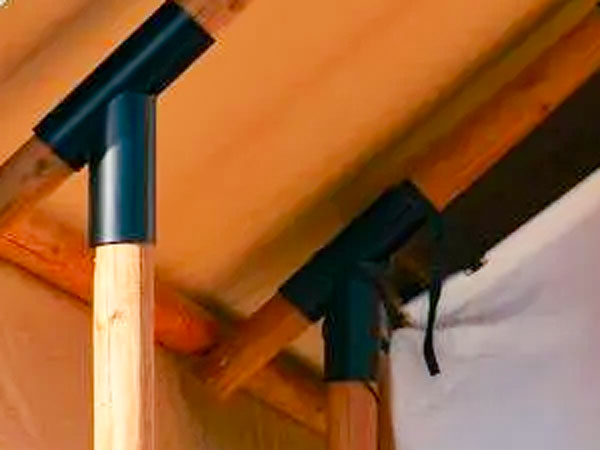 Sizes
Total Surface: 15m2 – 65m2
Inside Area: 13m2 – 46m2
Poles
Preservative-Treated Wood (or Solid wood/Laminated wood/Steel/Aluminum)
High-quality exterior wood paint for outdoor furniture, refinishing and polishing
Connectors
Heavy-Duty Galvanized steel and car-grade baking finish process surface treatment paint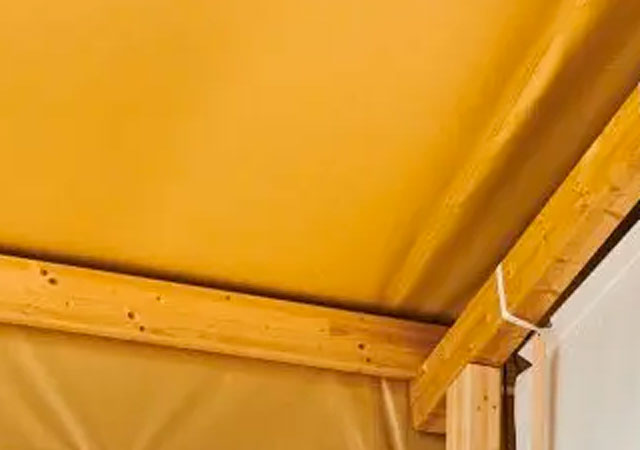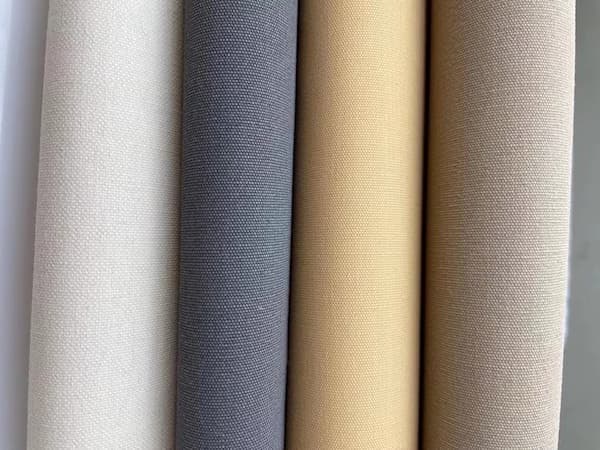 Roof
Fabric Type: High strength PVC coated fabric

Weight: 750g/㎡
Waterproof: 8000mm
Color Lightfastness: 7(Blue Wool Scale)

Features: Flame retardant(B1), mold-proof, UV resistance, tear resistance
(Option) Military-grade waterproof canvas(or customized canvas)
Walls
Fabric Type: High-performance oxford fabric

Weight: 370g/㎡
Waterproof: 3000mm
Color Lightfastness: 5(Blue Wool Scale)

Features: Flame retardant(B1), mold-proof, UV resistance
(Option 1) Military-grade canvas
(Option 2) Hollow glass wall, 5+20+5mm
(Option 3) Wood veneer integrated wall, 80mm
Complete Furniture Set for Choice
Applications
The resort and hotel guest room, glamping site accommodation.
The resort glamping lodge, hotel lobby hall.
Airbnb hosting.
Related Projects and Solutions