Safari Tent is a kind of important and popular glamping tent, which is loved by tourists and glamping site owners from all over the world. In the safari tent, people are easy to get a leisurely and wilderness living experience, especially when at a camp in the wild.
Jumei Glamping is a leading safari tent manufacturer in China, in addition to producing traditional safari tents, we also produce a series of newly developed and customized safari tents and safari tent houses. We are committing to provide various sizes of newly designed safari tents to meet your flexible space requirements, allowing you to easily apply them to various applications and uses of glamping campsite, resort, or Airbnb business.
Key Specifications and Features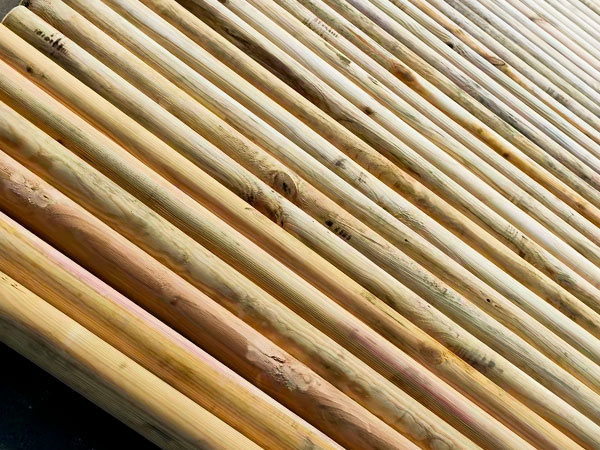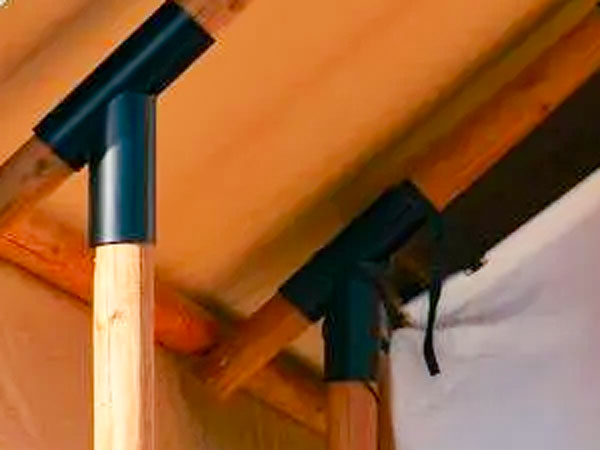 Sizes
Exterior: 18m2 – 50m2
Interior: 15m2 – 44m2
Layouts
Rooms: Living room, bathroom, kitchenette, and 1-2 bedroom(s)
Stories: Safari B-GL Series is two-story safari tent.
Poles
Solid Pinewood (or Laminated wood/Steel/Aluminum)
Connectors
Galvanized steel and car-grade baking finish process surface treatment paint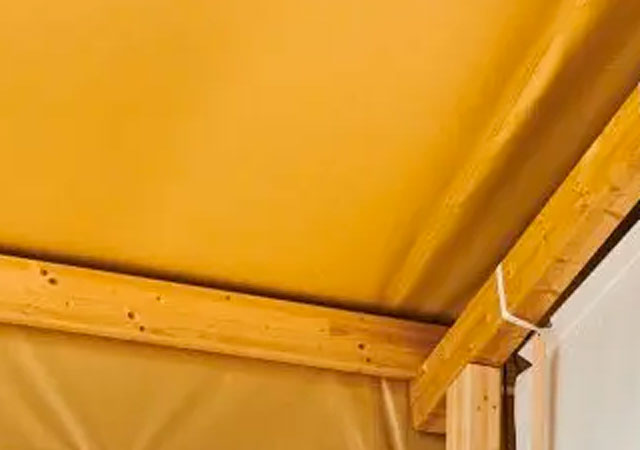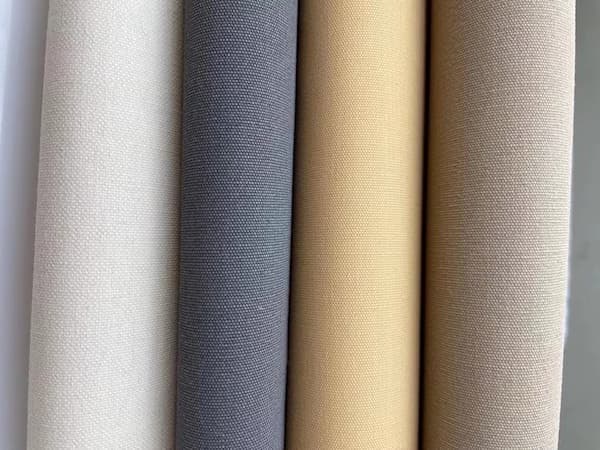 Roof Canvas
Fabric Type: High strength PVC coated fabric
(Optional): Military-grade waterproof canvas(or customized canvas)
Features: Waterproof, fireproof, mold-proof, UV resistance, tear resistance
Wall Canvas
Fabric Type: High-performance oxford fabric
(Option 1): Military-grade canvas
(Option 2): Hollow glass wall, 5+20+5mm
(Option 3): Wood veneer integrated wall, 80mm
Complete Furniture Set for Choice
Applications
The resort and hotel guest room, glamping site accommodation.
The resort glamping lodge, hotel lobby hall.
Airbnb hosting.
Luxury Safari Tent with Bathroom Video
Related Projects and Solutions