Luxury Safari Tent Glamping Resort Idea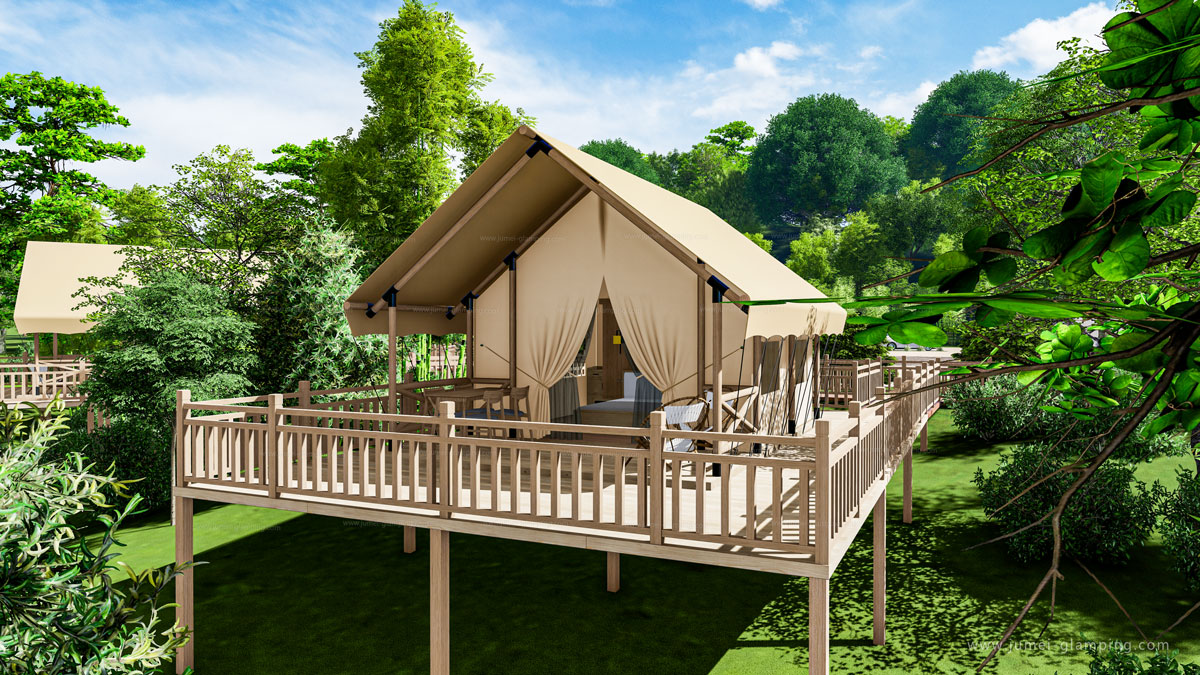 This luxury safari tent is perfect for people who are looking for an adventure and want to explore the outdoors in a luxury way. The safari tents are set up in the open space of the park surrounded by woods and designed to build on platforms off the ground to proof against mosquitoes. The safari tents are arranged around the center of the glamping resort with a large tree, which fully protects the privacy of the guests.
The new luxury safari tents glamping resort is a new way that you can enjoy nature and still have all the modern amenities. The resort is set in natural woodland and also includes many facilities like pools, yoga, farmstay, hiking, river tracing, and even horseback riding.
There are many different uses for this type of resort. It could be used as a honeymoon destination or a family vacation spot. It could also be used as an event space for weddings or conferences.
You can choose from different types of safari tents, which range from the basic safari tent to high-end luxury options.
Products in the Project/Solution
Luxury Safari Tent Sample Video