Two 7M Luxury Glamping Dome Tents in a Glamping Resort, Thailand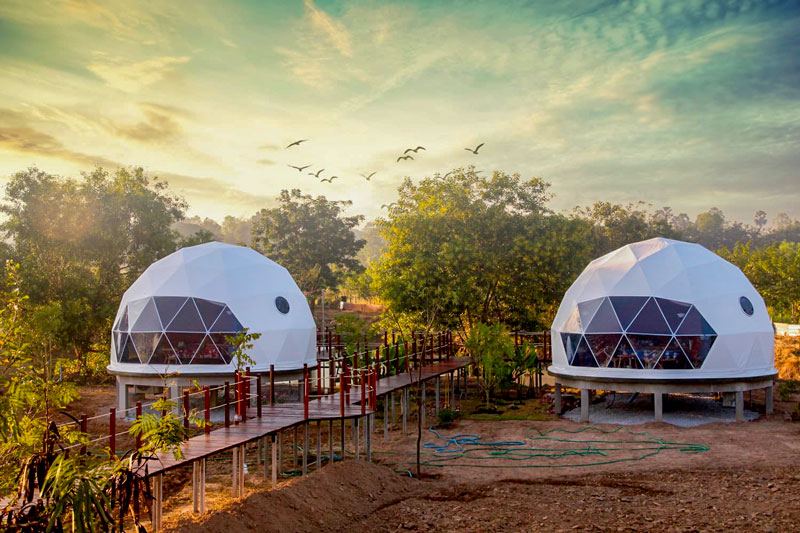 These two luxurious 7m Geodesic Glamping Domes are perfect for connecting back with nature. With 38m2 of internal space and 24m2 of decking, you will have plenty of space to relax. With views of Nakara Lake, our rice fields & sunflower fields they are perfect for a relaxing break or even a family stay vacation. Our Domes are suitable for 4 people with a maximum of 2 adults.
Each Dome has a king-size bed, an ensuite bathroom, a desk, and a small kitchen area. There is also a sofa bed (suitable for sleeping only for young children) and seats next to the Panoramic window. The domes have smart TVs and access to cable channels.
The outdoor deck is covered with a sunshade and ends with a relaxing tent bed for daytime napping. On the deck, you will find seating for 4 people and a cooking/BBQ area. For your pleasure, there is also an outdoor spa bath as well as a hammock.
All pictures are from our valued client Nakara Villas & Glamping 7m Glamping Domes
Products in the Project/Solution