Luxury Safari Tent in the Coconut Grove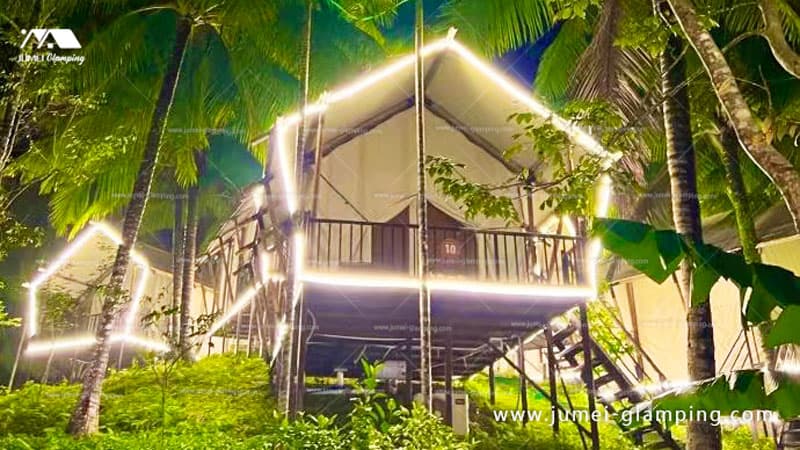 Dozens of luxury safari tents are scattered in the coconut tree forest. There is a big terrace outside each safari tent, and most safari tents are built on a high platform. There is a large open space inside, a king-size bed, a separate bathroom with a shower and toilet, and you can enjoy the same configuration as a hotel.
The beige color of the safari tent is similar to the color of the trunk of the coconut tree, which makes the safari tent naturally melt in the coconut grove. At night when the lights on the tent are on, it looks even more beautiful and gorgeous.
Products in the Project/Solution
Luxury Safari Tent Sample Video