Luxury Safari Tents Glamping Resort in the Valley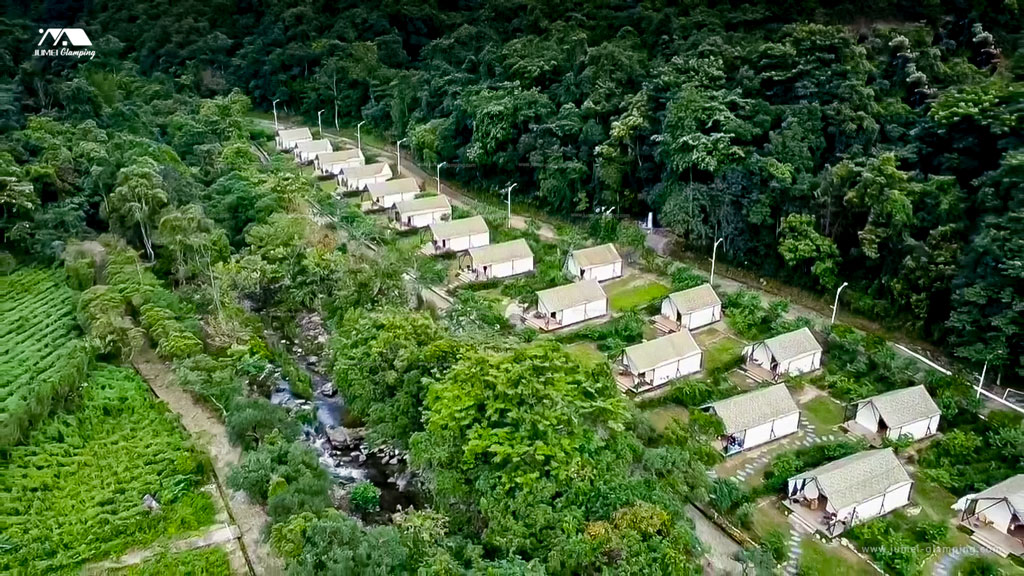 This Luxury Safari Tent Resort is located in a valley with a quiet environment, with a creek, tea gardens, meadow, and woods beside it, where tourists can go river tracing, barbecue, mountain hiking, and experience tea picking and various camping activities.
You can also do nothing, just sit in meditation, enjoy the escape from the busy city, make a cup of tea, read a book, sit on the open veranda and watch the scenery outside the window leisurely.
There are nearly 20 safari tents in this glamping resort. These safari tents are configured as king-bed rooms and twin-bed rooms, with an area of 35 square meters and 45 square meters.
Each room has air conditioning, a bathroom, and necessary hotel amenities.
Safari Tent Glamping Resort in the Valley, Forest, Creek
Interior Design of Luxury Safari Tent
Bathroom & Furniture in the Luxury Safari Tent
Products in the Project/Solution
Luxury Safari Tent with Bathroom Video